Can trademarks change ownership? Are you thinking of changing your brand name? Today we show you all the steps and the necessary documentation to carry out this process successfully. When we talk about a transfer or a change of ownership, we refer to when a brand changes ownership. Whether for a transfer of rights, a sale, a donation, a merger of companies … Therefore, the rights to a trademark or trade name are transferable by all means recognized by law. But, any transfer or change of owner must be informed to the offices so that they register the data of the new owner, which must be done through a request (which may or may not have a value) and which must, in most cases , be supported by a document that proves the transfer, such as a contract of sale, an assignment, etc.
How is the transfer of trademarks carried out?
The first step is to establish an agreement with the current owner of the trademark (transferor) and the new owner of the same (transferee). And this must be reflected in a written document, either public or through a contract between the parties.
The next step is to assert the rights against third parties, so that the new owner can own them. And, therefore, it is essential to request the registration of the transfer to the SPTO, submitting the "application for registration of transfer of distinctive signs" form. The following must be attached to this document:
Copy of the public document that formalizes the transmission.
Standard form "transfer document" duly completed and signed by both parties.
Standard form "transfer certificate" duly completed and signed by both parties.
Standard forms are obtained in Fees and Forms.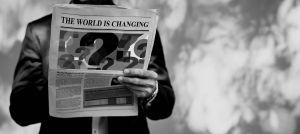 Trademarks Once the application for registration has been received, the SPTO will be in charge of examining all the documentation submitted and assessing its legality and validity. If he observes any defect, he will declare the registration process suspended and will notify the interested party so that he can correct it, within the period established by regulation.
This is the procedure to follow to be able to change the ownership of a trademark. We want to emphasize that a brand or trade name can later be a company name. Because, according to the OEPM, the applicant for registration of a trademark or trade name can be a natural or legal person. And in addition, a plurality of people can also be holders.
They are simple bureaucratic procedures that if they are carried out by intermediary companies between the applicant and the Patent and Trademark Office itself, the procedure may be simpler. It is here where we offer you our services as an official patent and trademark registrar. For this reason, if you have any questions about this article or any procedure regarding the registration of patents, trademarks and industrial design, do not hesitate to contact us.